Regular price
Sale price
$7.49 USD
Unit price
per
Sale
Sold out
Ingredients:
Tahini - Extra Pistachio - Sugar - Glucose - Soapwort - Vanilla - Citric Acid
Share
View full details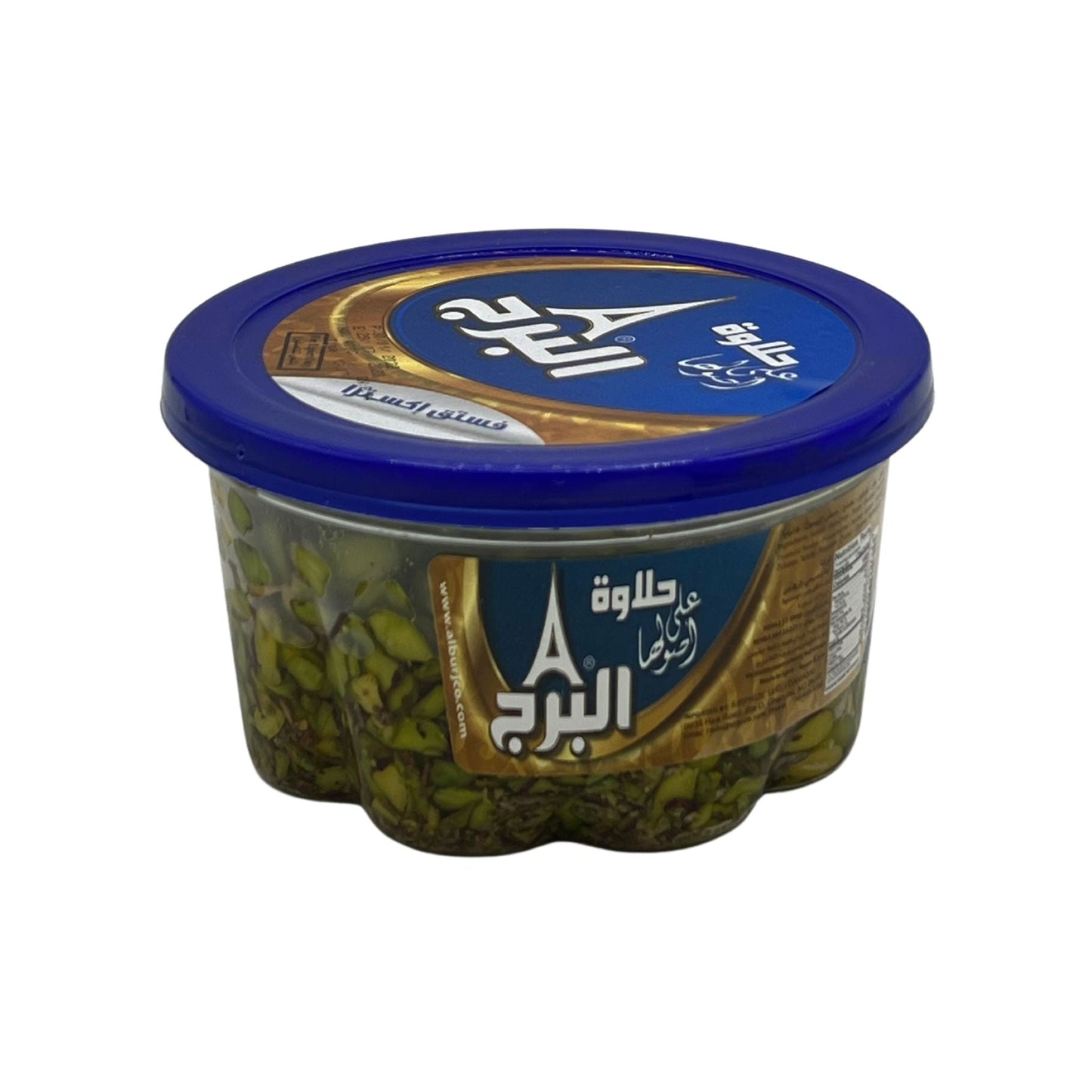 Tasty Halva
It tastes good, it has extra pistachios but it's only from the outside. I thought it's inside had pistachio too, that's why it says extra pistachio, but it's delicious and I will buy it again reasonable price for the size of it.
Great Genuine products
I have been ordering from Damaski since 2022, I have tested most of the products like Halva, Jams, Cucumber, Makdous, and Dates. They are fantastic products and favorites for all my family members. I can't stop ordering them.
Excellence!!!!!!
I recently had the pleasure of indulging in Alburj Halva Extra Pistachio, a product I selected for its reputation as one of the best halva brands on the market. True to its name, this halva did not disappoint in delivering a truly delightful experience. The first thing that stood out to me was the premium quality of the halva. The texture was smooth and melt-in-your-mouth, a testament to the care and craftsmanship that went into its creation. In addition, the pistachios used in the recipe were of exceptional quality, adding a delightful crunch and rich, earthy flavor to the treat. Speaking of flavor, the Alburj Halva Extra Pistachio struck the perfect balance between sweet and savory, leaving me with a taste that was truly satisfying. The distinct flavors of the premium pistachios and the sweet halva base blended harmoniously, creating an irresistible treat that I could not help but savor. Overall, my experience with Alburj Halva Extra Pistachio was nothing short of fantastic. The premium quality of the ingredients and the delightful flavor left me thoroughly satisfied and eager for my next encounter with this scrumptious treat. I would highly recommend this product to any halva connoisseur or those looking to indulge in a taste of luxury.
Always get the extra pistachio
It's absolutely the best halva I have tried, the extra pistachios are a great plus.