Regular price
Sale price
$5.99 USD
Unit price
per
Sale
Sold out
Ingredients:
75% Turnip - 25% Beetroot - Water - Salt - Acetic Acid
Share
View full details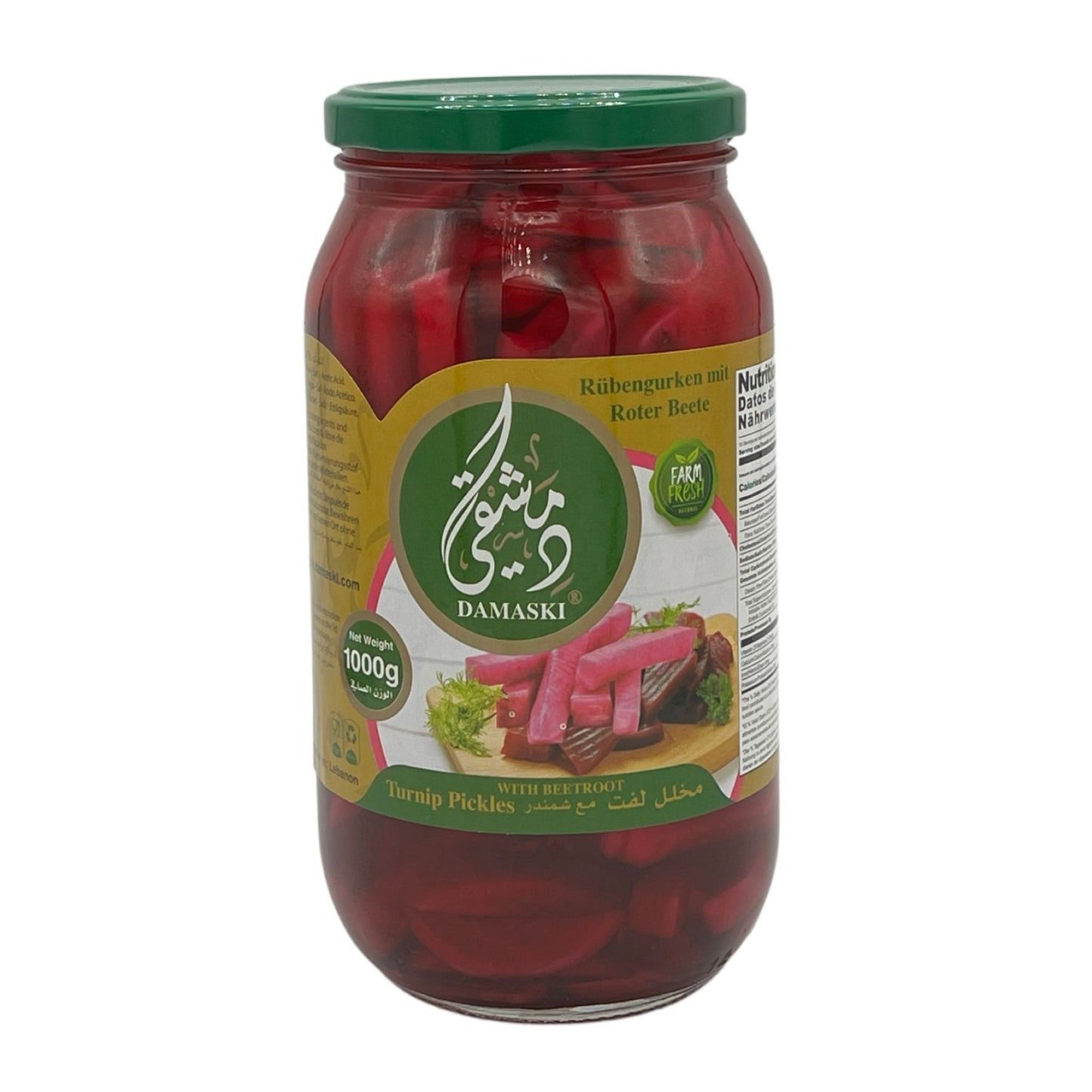 Authentic taste with best price
Please do not change
I did order one it was good. i am defiantly going to order more.
Delicious
Best store-bought pickled turnips I've tried. Homemade is always best, but these are so close and very convenient. Good crunch.
Life Changing
Damaski Turnip and Beetroot Pickles have exceeded my expectations with their delightful taste, impressive texture, and versatility. Whether you're a pickle enthusiast or someone looking to try something new, these pickles are a must-try. The fusion of flavors creates a truly enjoyable culinary experience that will undoubtedly leave you impressed. I highly recommend Damaski Turnip and Beetroot Pickles for anyone seeking an exquisite and tasteful addition to their culinary adventures.